---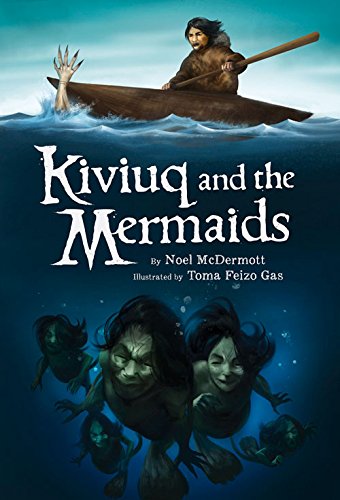 Book
Kiviuq and the mermaids
Copies
1 Total copies,
1
Copies are in
,
0
Copies are out
.
"Kiviuq, one of the greatest and most important characters in Inuit mythology, is said to have travelled over land and sea overcoming obstacles and successfully defeating fearsome foes. In Kiviuq and the Mermaids, young readers experience one of Kiviuq's most heart-pounding adventures: an encounter with a group of frightening mermaids. With only his qayaq to keep him out of their clutches, Kiviuq must think fast to defeat these angry creatures of the deep!"-- Provided by publisher. .
Title
Kiviuq and the mermaids
Published
Toronto, Ontario : Inhabit Media, 2016.