---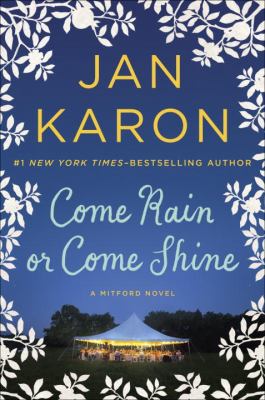 Book
Come rain or come shine : Mitford years #13
Copies
1 Total copies,
1
Copies are in
,
0
Copies are out
.
Father Tim Kavanagh's adopted son has graduated from vet school and opened his own animal clinic. Since money will be tight for a while, maybe he and Lace Harper, his once and future soul mate, should keep their wedding simple. So the plan is to eliminate the cost of catering and do potluck. Ought to be fun. An old friend offers to bring his well-known country band. Gratis. And once mucked out, the barn works as a perfect venue for seating family and friends. Piece of cake, right?
Title
Come rain or come shine : Mitford years #13
Published
New York, NY : Penguin Publishing Group, 2015.
Publication Desc
287p. cm.