---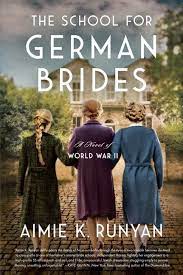 Book
The school for German brides : a novel of World War II
Copies
1 Total copies,
0
Copies are in
,
1
Copies are out
.
In 1939 Germany, Hanna Rombauer is sent to a "bride school" where she becomes increasingly disturbed by lessons of hatred, prejudice, and misogyny, and when she discovers a pregnant Jewish woman hiding near the school, she proposes a risky plan that would free them both.
Title
The school for German brides : a novel of World War II
Published
New York, NY : William Morrow, an imprint of HarperCollinsPublishers, 2022.
Publication Desc
362, 10 pages ;