---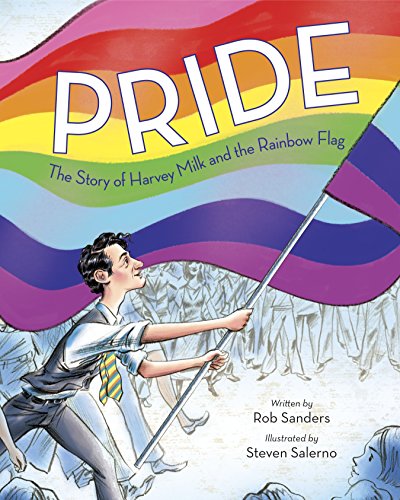 Book
Pride : the story of Harvey Milk and the Rainbow Flag
Copies
1 Total copies,
1
Copies are in
,
0
Copies are out
.
In this deeply moving and empowering true story, young readers will trace the life of the Gay Pride Flag, from its beginnings in 1978 with social activist Harvey Milk and designer Gilbert Baker to its spanning of the globe and its role in today's world. Award-winning author Rob Sanders's stirring text, and acclaimed illustrator Steven Salerno's evocative images, combine to tell this remarkable - and undertold - story. A story of love, hope, equality, and pride.
Title
Pride : the story of Harvey Milk and the Rainbow Flag
Published
New York : Random House, 2018.
Publication Desc
1 volume (unpaged) : color illustrations ;
ISBN
9780399555312 (hardcover)