---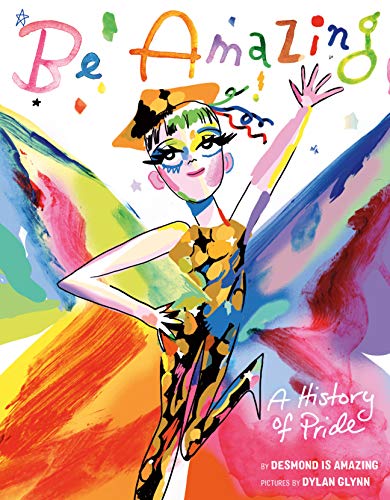 Book
Be amazing : a history of pride
Copies
1 Total copies,
1
Copies are in
,
0
Copies are out
.
Desmond is Amazing is a drag-kid, model, fashion icon, and social justice activist. When he isn't slaying on the catwalk or performing drag, he's an outspoken anti-bullying and LGBTQ advocate. In this uplifting picture book about being yourself, Desmond shows how he can be amazing thanks to courageous people like Marsha P. Johnson, Sylvia Rivera, and RuPaul who paved the way for a safer, more inclusive society for LGBTQ individuals. A kid-friendly primer to LGBTQ history that covers everything from the Stonewall Riots to RuPaul's Drag Race, Be Amazing shows young readers why we should celebrate the fight for LGBTQ rights.
Title
Be amazing : a history of pride
Published
New York : Farrar, Straus and Giroux, 2020.
Publication Desc
1 volume (unpaged) : color illustrations ;
ISBN
9780374312589 (hardcover)