---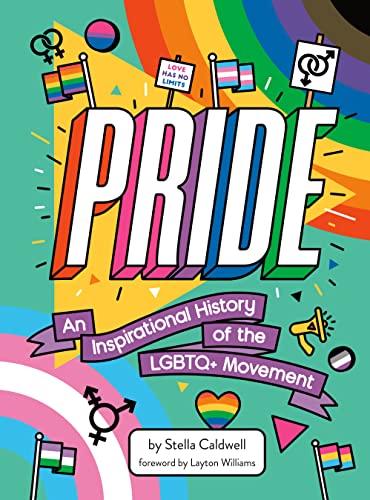 Book
Pride : an inspirational history of the LGBTQ+ movement
Copies
1 Total copies,
1
Copies are in
,
0
Copies are out
.
"The LGBTQ+ community is so much more than rainbow flags and the month of June. In this beautifully designed dynamic book, young readers will learn about groundbreaking events, including historic pushes for equality and the legalization of same-sex marriages across the world. They will dive into the phenomenal history of queer icons from ancient times to the present and read about Harvey Milk, Marsha P. Johnson, Audre Lorde, and more. Including several personal current essays from inspiring young LGBTQ+ people, this book encourages readers to take pride in their identity and the identities of those around them. Don't just learn about LGBTQ+ history--take pride in it!"-- Provided by publisher.
Title
Pride : an inspirational history of the LGBTQ+ movement
Published
New York : Penguin Workshop, 2022.
Publication Desc
127 pages : color illustrations ;
ISBN
9780593382943 (hardcover)