---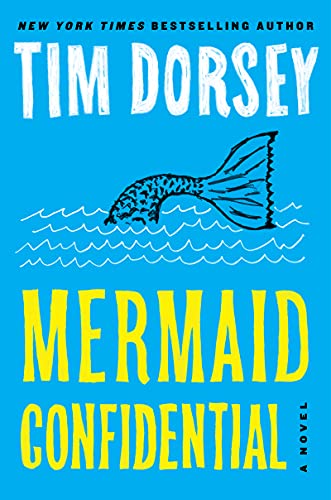 Book
Mermaid confidential : a novel
Copies
1 Total copies,
1
Copies are in
,
0
Copies are out
.
"Serge A. Storms and his permanently baked sidekick, Coleman, have decided to pump the brakes and live on island time. After years of manic road tripping across their beloved Sunshine State, the irrepressible anti-heroes drop anchor in the Florida Keys. They settle down in Pelican Bay, a thriving condo complex with scenic views and friendly neighbors. But the community is at war with investors who are buying up units and leasing them to young vacationers who party at all hours. With their little slice of heaven on the line, Serge takes it upon himself to convince the tourists to move on and quickly becomes a local favorite. Meanwhile, the island chain's long and rich smuggling heritage is causing mayhem-a gang war erupts when a local drug lord passes the family business to his young, enterprising son, and the sun-loving residents are suddenly dodging bullets. Luckily, Florida's most lovable serial killer is there to help!"-- Provided by publisher.
Title
Mermaid confidential : a novel
Published
New York, NY : William Morrow, 2022.
Publication Desc
358 pages ;
ISBN
9780062967534 (hardcover)