---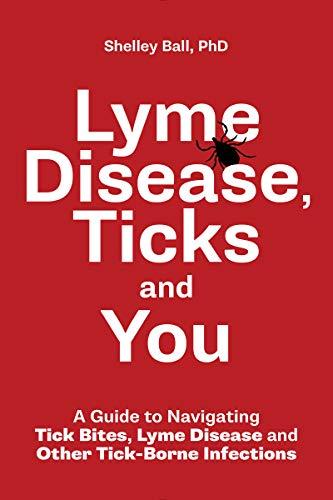 Book
Lyme disease, ticks and you : a guide to navigating tick bites, lyme disease and other tick-borne infections
Copies
1 Total copies,
1
Copies are in
,
0
Copies are out
.
"This book is a primer for those concerned about Lyme disease and other tick-borne diseases (OTBDs). The book first introduces the reader to ticks and the main species of bacteria that causes Lyme disease in North America - Borrelia burgdorferi. The book also features tips on how to prevent tick bites and remove ticks, as well as valuable information about symptoms, diagnosis and treatment of Lyme and OTBDs. The book has an extensive list of resources for the reader to further explore the scientific studies and books that are at the forefront of understanding Lyme and OTBDs."-- Provided by publisher.
Title
Lyme disease, ticks and you : a guide to navigating tick bites, lyme disease and other tick-borne infections
Published
Richmond Hill, Ontario : Firefly Books, 2021.
Publication Desc
160 pages : color illustrations ;